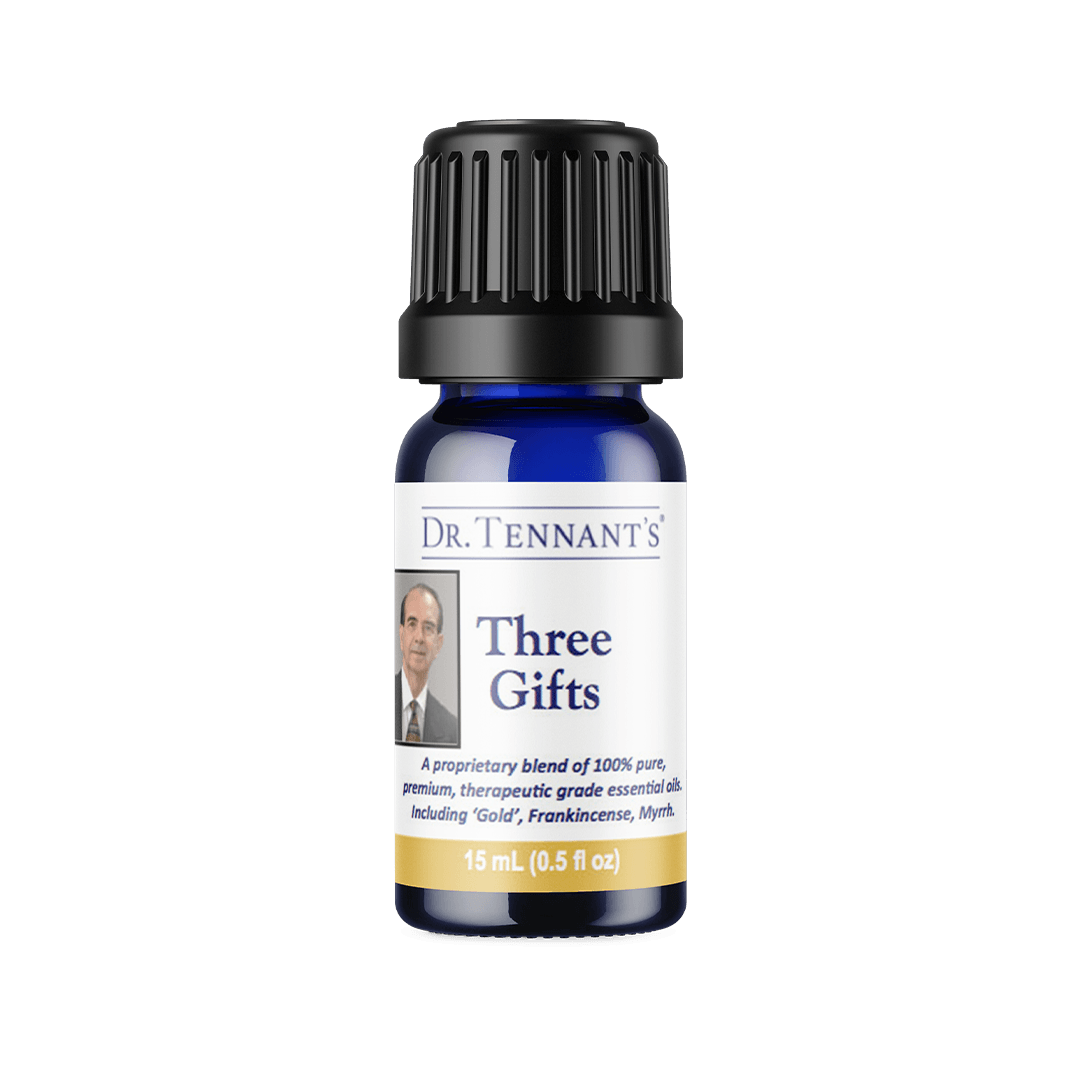 Essential Oil - Three Gifts
Uplifting, stress & anxiety relief, immune stimulant, muscle relaxant and pain reduction
Dr. Tennant's® Three Gifts is designed to support uplifting feelings and to help ease stress and anxiety. 
It was designed in the spirit of the Bible Story of the three gifts the Wise Men brought to the baby Jesus: Frankincense, Myrrh, and Gold. In this proprietary blend, Gold is represented by Balsam Fir and Turmeric to complete the essential oils blend.
This blend consists of: Frankincense, Myrrh, Balsam Fir and Turmeric
Dr. Tennant's® Essential Oils are a proprietary blend of 100% pure, premium, therapeutic grade essential oils. 15ml
Learn More About Essential Oils
Disclaimer: The information provided on these product pages is for educational and informational purposes only. It is not intended to be a substitute for professional medical advice. Always work with your healthcare provider before starting any supplement program.
Suggested Use
How to apply: (T) Topical: Place 2-3 drops in your palm. Rub both hands together to cover both sides of your hands. Hold hands a few inches from your nose and inhale. Open your mouth and inhale. Rub hands on bottom of feet.
Safety Warning: Keep out of reach of children. If pregnant or breastfeeding, please consult your physician before use. Avoid using on infants or very young children. Essential oils, by their concentrated nature, may sometimes cause sensitivity if used in their undiluted form.
Contraindications for medical/health conditions:
No known contraindications, with the exception of pregnancy due to Myrrh (potentially fetotoxic).